We Have 25+ Years Of Experience In Industrial Area With Successful.
BASE Automation Technologies Pvt. Ltd. (BATPL) is an ISO 9001:2015 company, incorporated in the year 1995 in Chennai, India with a primary focus on providing Industrial Solutions to manufacturing industries through our Automation and Software services. BASE aims to be the best technology service provider and to be the catalyst in solving various challenges faced by the manufacturing industries through our technical and conceptual system integration expertise.
Our business philosophy is "Concept to Reality" – we strive to be the best consultants to our customers by showcasing value benefits for their investments, by turning their "Ideas in to Profits". Through our engagement with our supplier partners, we create a win-win partnership by utilizing their value propositions to fulfill our customer's expectations.
Highly competent resources are the fundamental success driver for our business. We strive to be the best in employee engagement by nurturing talented professionals by continuous training in new technologies and by being an equal opportunity employer.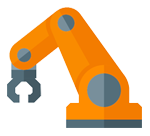 Latest Technologies
We continuously strive to expand our expertise with the latest technologies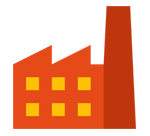 Domain Expertise
With rich domain knowledge, our solutions are uniquely customized for the end user's
Diverse Industries
We have worked with a multitude of industries. Rest assured, we understand
Customer Support
We provide 24*7 on call support and assistance to our customers.